Celebrate your holiday event in Philadelphia at Hotel Palomar
It's been a tough year, and a department or team event might be just the thing needed to lift spirits. However you choose to gather, we're here to help you plan and host your holiday get-together safely. We can help create a merry atmosphere, whether your celebration is intimate or in need of physical distancing, we've got you covered.
Spirits Lifted
However you choose to gather this year, we're here to help you plan and host your holiday get-together safely. Includes:
Complimentary Champagne toast or Signature cocktail
Complimentary gift certificate for one-night stay
Complimentary gift certificate for $50 at Square 1682
IHG® 3X Rewards Club Bonus Points • 5% to a charity of your choice
Contact us today!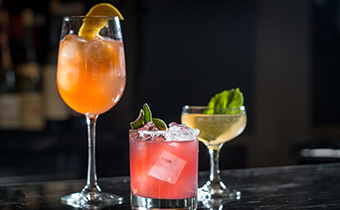 Inspired Meals
Keep your creativity and your connections alight…curate your own holiday candle and enjoy a delightful lunch with your coworkers or closest friends. Or, with either succulent light bites and bubbles or a delightful four-course menu, a fabulous dinner party is a beautiful way to bring people together.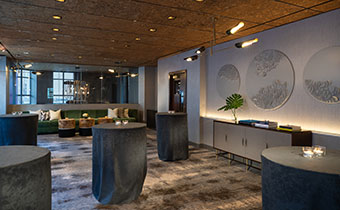 Elevated Spaces
Whether big or small, and with physical distancing always in mind. With a variety of conference rooms, ballrooms and boardrooms to choose from, we will find just the right event space for you. Our newly designed) meeting and event space can be found on the 24th and 25th floors featuring exceptional views of the city.