Uncover outdoor activities surrounding our Rittenhouse Square hotel
If you're like us, you like to stay in the heart of the action. We're all about offering a quiet refuge in the epicenter of the city's swirling energy, and we couldn't be more proud to call this historic Center City building home. Our beloved town offers endless entertainment with its world-class shopping, dining, culture, sports and history, to just name a few of our proudest attributes. (And don't forget the cheesesteaks and soft pretzels, of course!) You'll find our hotel one block from Rittenhouse Square, placing you in an urban hub of delicious culinary treasures, coveted high-end stores and corporate high rises. Our artsy neighborhood also puts academics near the University of Pennsylvania and Philadelphia's University City neighborhood and sports fans close to the city's stadium complex. Use our running map to explore the nearby Schuylkill River Trail, or borrow a free PUBLIC bike to cruise the city's abundant bike lanes. We're three blocks from the subway and less than a mile from 30th Street Station. The City of Brotherly Love is all within reach!
Rittenhouse Square
Surrounding this open-space park, one of William Penn's original five, you'll find a bustling, fashionable scene that appeals to all the senses. Feast your eyes on high-end shopping merchandise, and enjoy some of the city's finest flavors in lauded restaurants and bars.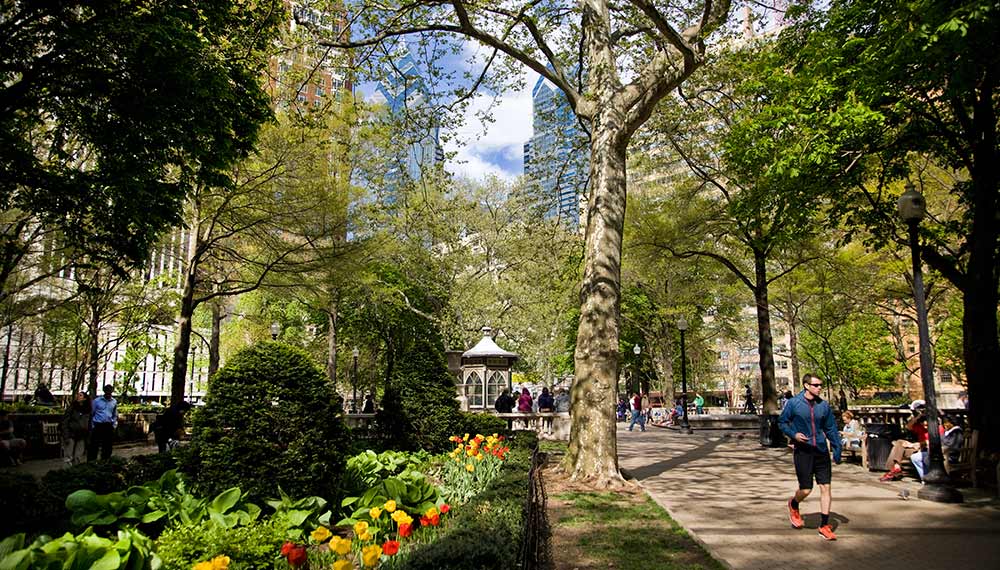 Photo Credit: M. Edlow
Stadiums
Root, root, root for the home team at the Wells Fargo Center, Citizens Bank Park (easy & direct transportation available) and the Lincoln Financial Field, all within about four miles of our hotel. If you're a soccer fan, cheer on the Philadelphia Union as they take the turf at the brand-new Talen Energy Stadium, located 20 minutes south in Chester.
Things to Do
Eat, shop, and be merry. After taking a flavorful culinary tour of our neighborhood, get your art fix at nearby treasures like the world-famous Mutter Museum, the Philadelphia Museum of Art and Barnes Foundation. Explore the Old City historic district, Rittenhouse Square and City Hall, too.
Photo Credit: Daniel O'Donnell
Parks & Outdoor Fun
Stroll the gardens at Sister Cities Park or picturesque Dilworth Park (you can ice skate the fountain in winter). Philadelphia's Magic Gardens immerse you in mosaics, while grassy Independence National Historic Park and the famed Liberty Bell treat you to some of our nation's most historic moments. Have some pent up energy to burn? Trace the steps of Rocky Balboa as you dash the three-mile "Rocky Run."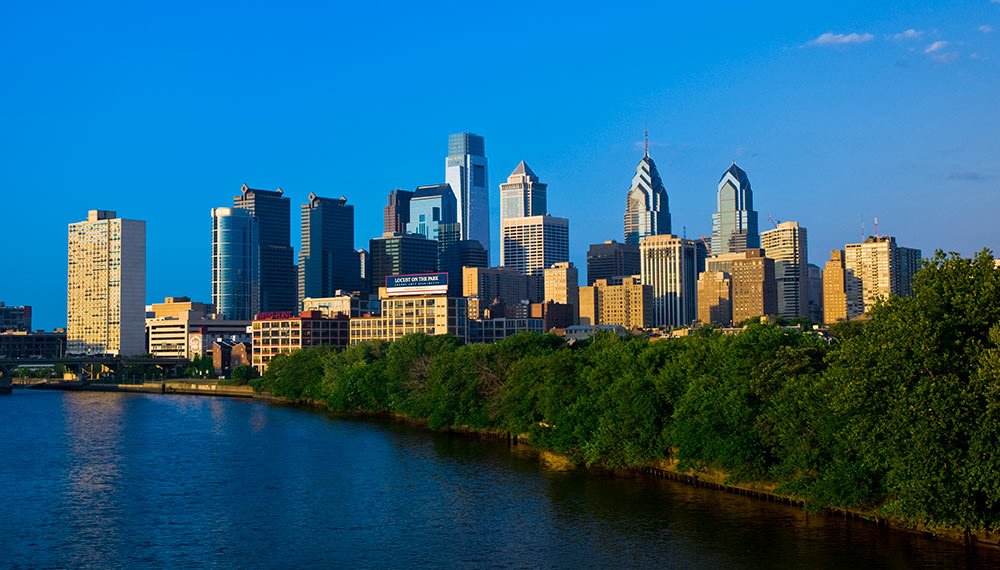 Museums
Much to our delight, many of our favorite Philadelphia museums are re-opening. Peruse world-famous works by Renoir, Degas, Monet and more at the majestic Philadelphia Museum of Art. The Barnes Foundation features "ensembles" of art from Europe, Africa, Greece and America. At the one-of-a-kind Mütter Museum, medical exhibits unpacks the mysteries of the human body.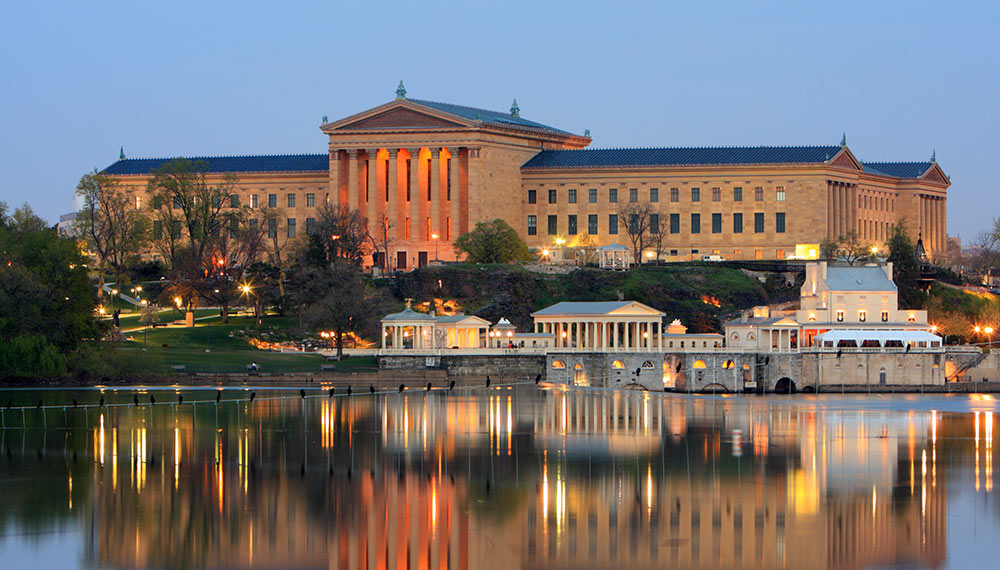 Dining & Shopping
Eat, shop and be merry. It's no surprise that the hotbed of our country's revolution has dreamed up rogue ways to nosh during this odd season, including al fresco "streeteries." Restaurants are welcoming foodies back indoors, as are boutiques, stores and shopping malls. Enjoy them all with some elbow room to spare.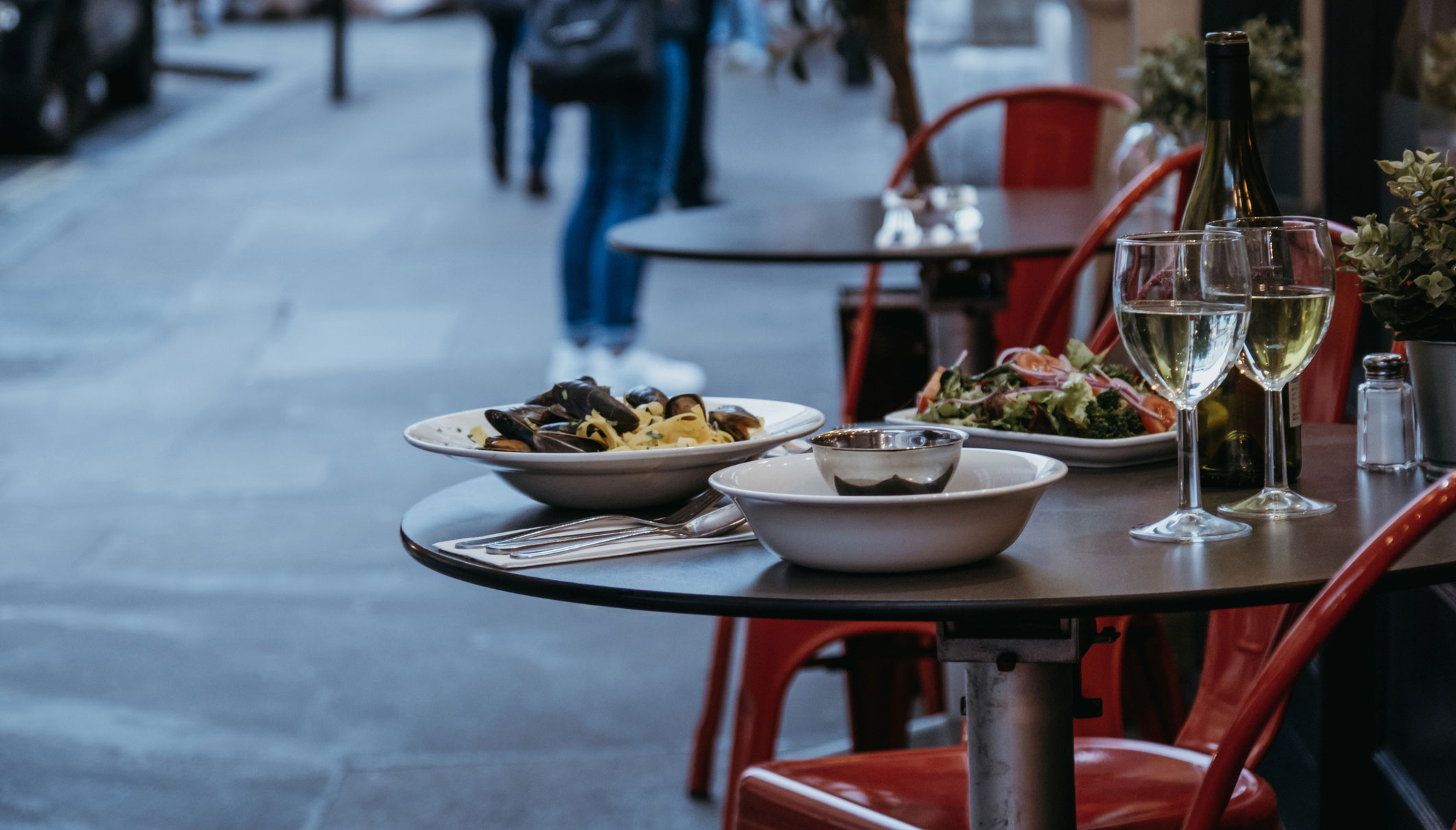 Universities
Staying with us is a smart move, since we're conveniently situated less than a mile from the University of Pennsylvania campus (and not far from other Philly schools like Drexel and Temple, too!). University City proves a vibrant area, counting among its residents top hospitals and medical campuses as well as exciting entertainment and dining hotspots.
Photo Credit: Dyana Wing So