We know that planning the most important day of your life can come along with layers of decisions and a sprinkle of nerves. That's why we've gathered beautiful tales from couples who've gone before you—already planning and pulling off their weddings in unique and stunning ways. Whether you're seeking inspiration or curious to see the different ways in which people celebrate, we trust you'll enjoy these love-fueled accounts.
Jeff + David
One mile from where the Declaration of Independence was signed in Independence Hall, there is a hotel. And in that hotel a couple exchanged vows in the company of their closest family and friends. We, too, hold these truths to be self-evident: that all men are created equal. So as you say "I do," Jeff and David, so do we. Because love is love at Kimpton Hotel Palomar Philadelphia.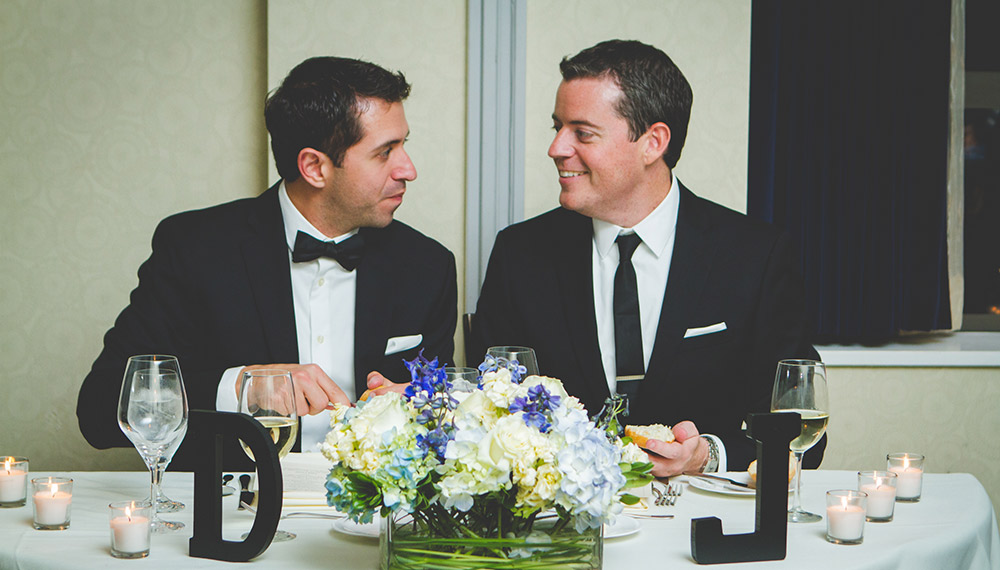 Jennifer + Kevin
Philadelphia natives Kevin and Jennifer exchanged handwritten vows in front of 600 guests at the church where her father is pastor. Then it was back to the Kimpton Hotel Palomar Philadelphia for some moving and grooving on the dance floor.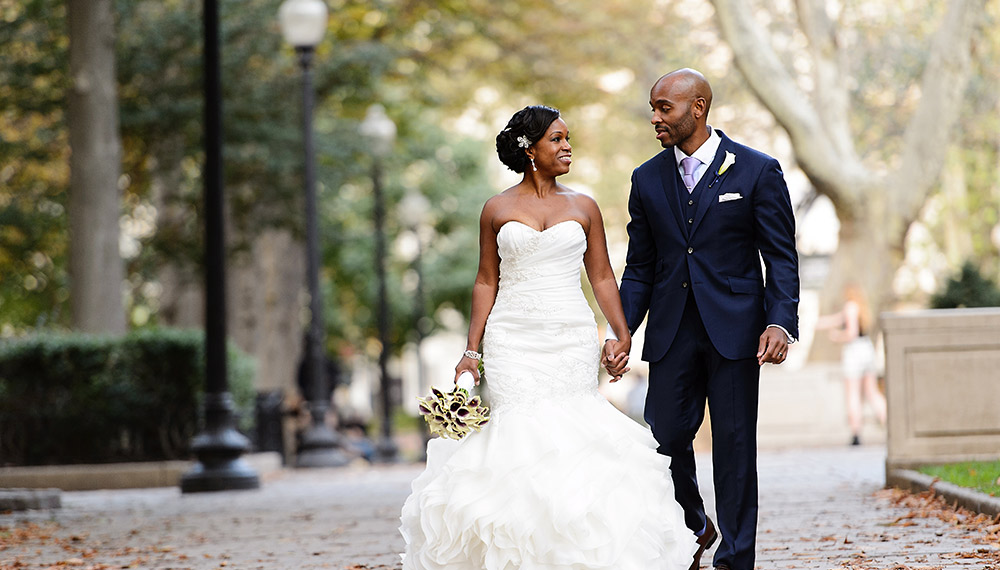 Kent + Michelle
Allentown residents Kent and Michelle felt that the Kimpton Hotel Palomar Philadelphia captured the vibe of the city and their wedding perfectly.