Hotel Palomar Philadelphia can help bring everyone together
Whether it's due to global travel restrictions or personal circumstances, more and more companies are finding safe ways to meet and collaborate. At Kimpton Hotel Palomar Philadelphia, the show will go on even if a key presenter or some attendees can't make the trip.
Having a specialized team that enables you to keep meeting objectives on track is critical to the success of your event. Let us help you customize a solution that can meet your needs and budget. We can ensure you select the right platforms for your technology from a speaker phone all the way to a live webcast for 100k virtual attendees, while creating a seamless experience in line with your branding.
By partnering with event experts at Encore, our solutions include:
Video Conferencing
Webcasting
Audio Conferencing
Opt for plated meals or reception stations that feature cold and hot dishes
Web Conference/Webinar
Watch this video to learn more about Encore's suite of new solutions to enable you to host safe and responsible live, virtual or hybrid events.
Meet our expert, Iffy Ahmed, Director, Event Technology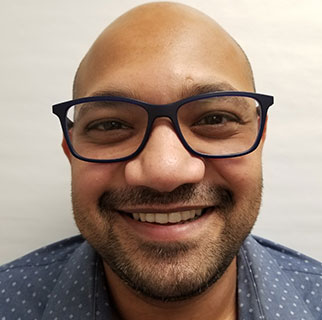 For more information, please contact our sales team.
ABOUT ENCORE
Encore is the leading provider of audiovisual and event technology support to hotels, associations, producers and meeting planners worldwide. With on-site offices at more than 1,400 locations worldwide and branch offices in most major meeting cities, Encore is committed to making every live event an unforgettable experience. Encore mixes bright ideas with smart technology so the messages organizers want conveyed make the greatest possible impact. Encore's professionals understand the importance of a successful meeting, and know how minding their work can affect the minds of meeting participants.