Convene in our distinguished, downtown Philadelphia meeting venue
Our country's Founding Fathers would surely approve of our stately spaces that honor the city's rich history in whimsical and witty ways. Gather your colleagues in Art Deco-inspired and sophisticated rooms that provide the perfect environment to tackle the task (or tasks) at hand. Whether your group attends to business by taking a seat at a round oak table or by standing and mingling with cocktails in hand, you can relax knowing that everyone's needs have been taken care of, thanks to our attentive staff members who shine with every detail from catering to A/V needs. Our inspired spaces feature natural light and captivating views of the Philadelphia skyline, as well as multimedia setups that bring every presentation to life. Getting inspired has never felt so effortless.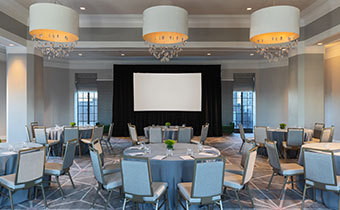 Multimedia
Create a forward-thinking meeting or business gathering where perks like modern technology complement the event. Take advantage of our state-of-the-art A/V equipment and helpful team members who are always standing by to help.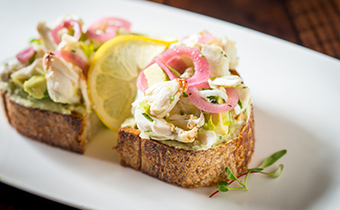 Food + Drink
Dazzle your guests with our sensational food and drink options that break the catering norm. Our chef showcases sustainably sourced ingredients in dishes that are seasonal, healthful and, of course, delicious, too.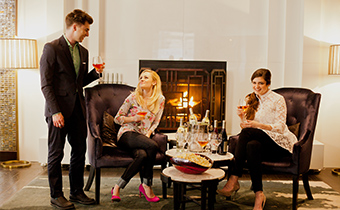 Floor Plans
Whether you're here to work or to play, check out our unique on-property spaces to host your next event at.